In this weekly segment, ExchangeWire summarizes key industry updates in media, marketing and trade from around the world. In this issue: EU and UK regulators open new antitrust probe into Meta and Google; The California Attorney General issues an official opinion on the CCPA; Publicis Groupe withdraws from Russia following the invasion of Ukraine; and the UK government is amending the Online Safety Bill to tackle harmful online content.
EU and UK regulators investigate Meta-Google partnership
EU and UK regulators have launched an antitrust probe to investigate an online advertising deal between Meta and Google.
The survey signals another attempt by international regulators to control the market power of Big Tech companies. The investigation, officially launched on March 10, accused the two companies of breaching the Competition Act 1998 by allowing Meta to abuse Google's header bidding product to the detriment of the two companies' competitors.
Speaking to the Financial Times about the investigation, EU competition chief Margarethe Vestager said: "Advertising is very important and because of that it is important that there is competition over who can place ads where."
Vestager added: "There are people other than Google doing this. What we suspect here is that there may have been an agreement between Google and then Facebook just to use Google's services and not competing services. It's a giant problem.
If the investigation concludes that Google and Meta breached EU law, the two companies risk losing up to 10% of their global revenue.
This survey is not the first to scrutinize a partnership between Google and Meta; in December 2020, U.S. antitrust investigators opened an investigation into "Jedi Blue," a deal between the two companies that they say allowed Google to collude with Facebook to rig auctions for online ads.
Google and Meta have agreed to cooperate with regulators.
CCPA extends to internally generated inferences – California Attorney General
The California Attorney General's Office has issued an official notice regarding the California Consumer Privacy Act (CCPA). The advisory was issued in response to assembly member Kevin Kiley's question as to whether a consumer's right to know specific personal information that companies have collected about them also applies to inferences generated by internal.
The opinion, issued March 10 by California Attorney General Rob Bonta and Assistant Attorney General Susan Duncan Lee, confirmed that "under the California Consumer Privacy Act, a consumer has the right to know the inferences generated internally about that consumer, unless a business can demonstrate that a legal exception to the law applies.
The opinion determined that inferences made about consumers by companies are considered personal information, even if they are "derived from public information through a proprietary process of the company's own invention", and must therefore be disclosed to consumers upon their request. It also means companies must disclose inferences used to predict, target, or affect consumer behavior.
Speaking to LinkedIn, Wayne Matus, co-founder, general counsel and executive vice president of SafeGuard Privacy, commented: "The decision was clearly influenced by Cambridge Analytica's use of public information, with the OAG noting that "seemingly innocuous data points, when combined with other data points across masses of data, can be exploited to infer surprising personal characteristics.
The Notice from the Attorney General's Office does not apply to information that falls outside the scope of the CCPA, such as real estate records and government vital statistics, but is expected to have a significant impact on various targeted advertising methods .
Publicis Groupe leaves Russia, condemning "unilateral aggression" against Ukraine
French advertising agency Publicis Groupe is canceling all "operations, engagement and investment" in Russia as the invasion of Ukraine enters its third week. Arthur Sadoun, CEO of the agency, commented: "Since the start of the invasion, we have been working for Russia's exit as we strongly condemn the unilateral aggression against Ukraine."
After questions arose as to why Publicis Groupe had not exited sooner, the company replied, "We were determined to take the time necessary to come [up] with a solution that was truly people-centric, because our 1,200 employees in Russia are also our employees. The agency will continue to work on a strategy for relocating Russian employees.
Publicis Groupe is not the only company pulling out of Russia, with IPONWEB announcing yesterday that it was in the process of "retreating" from operations and expanding its Berlin Tech Office.
This follows a wave of condemnations from Big Tech as Apple, Google and Meta restricted or suspended their services to control the spread of misinformation.
An online safety bill to hold social media platforms accountable for harmful content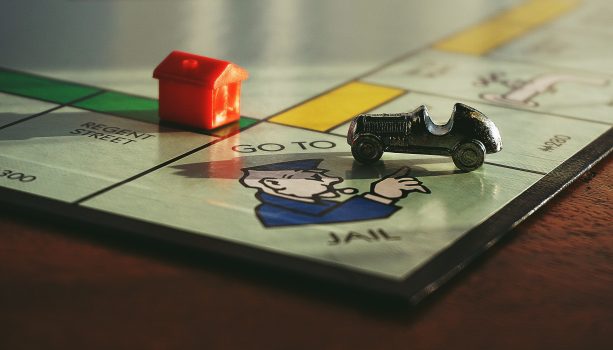 Leaders of social media companies, such as Facebook and Twitter, could be jailed if they fail to comply with UK regulator Ofcom. The proposed legislation falls under an amended Online Safety Bill, which will give the UK government broad authority to better regulate online content.
The legislation states that senior officials of social media platforms who obstruct Ofcom's investigations into companies suspected of perpetuating harmful content online could face up to two years in prison. Alternative penalties for companies that breach the bill include fines of 10% of their worldwide turnover and, as a last resort, a ban on operating in the UK.
Harmful content addressed in the bill includes cyberflash, threatening social media messages and fraudulent advertisements, in addition to "legal but harmful" content, such as messages containing racist abuse or promoting political unrest. 'food. Under the revised bill, social media companies are also required to address harmful content on their platforms and conduct risk assessments to identify the types of harmful content that may appear in the future. Additionally, these companies must state how they would address future instances of harmful content in their terms of service.
The UK government has said news content will remain exempt from these new regulations, to protect freedom of expression. Regardless, the amended bill has raised concerns among civil liberties groups about the government's power to censor content. This includes criticism from the Open Rights Group, which described the bill as "a festival of foolish, ill-thought-out and dangerous ideas", in a blog posted Thursday, March 17.
Also in the news:
– The Madtech Podcast: Liz Salway on DNVB; Consumption habits ; and Wal-Mart
– The Progress and Potential of the Metaverse: Q&A with Phil Rowley, Omnicom Media Group
– Affiliate Fraud and Brand Protection: Q&A with Gaurav Sethi, Virus Positive Technologies